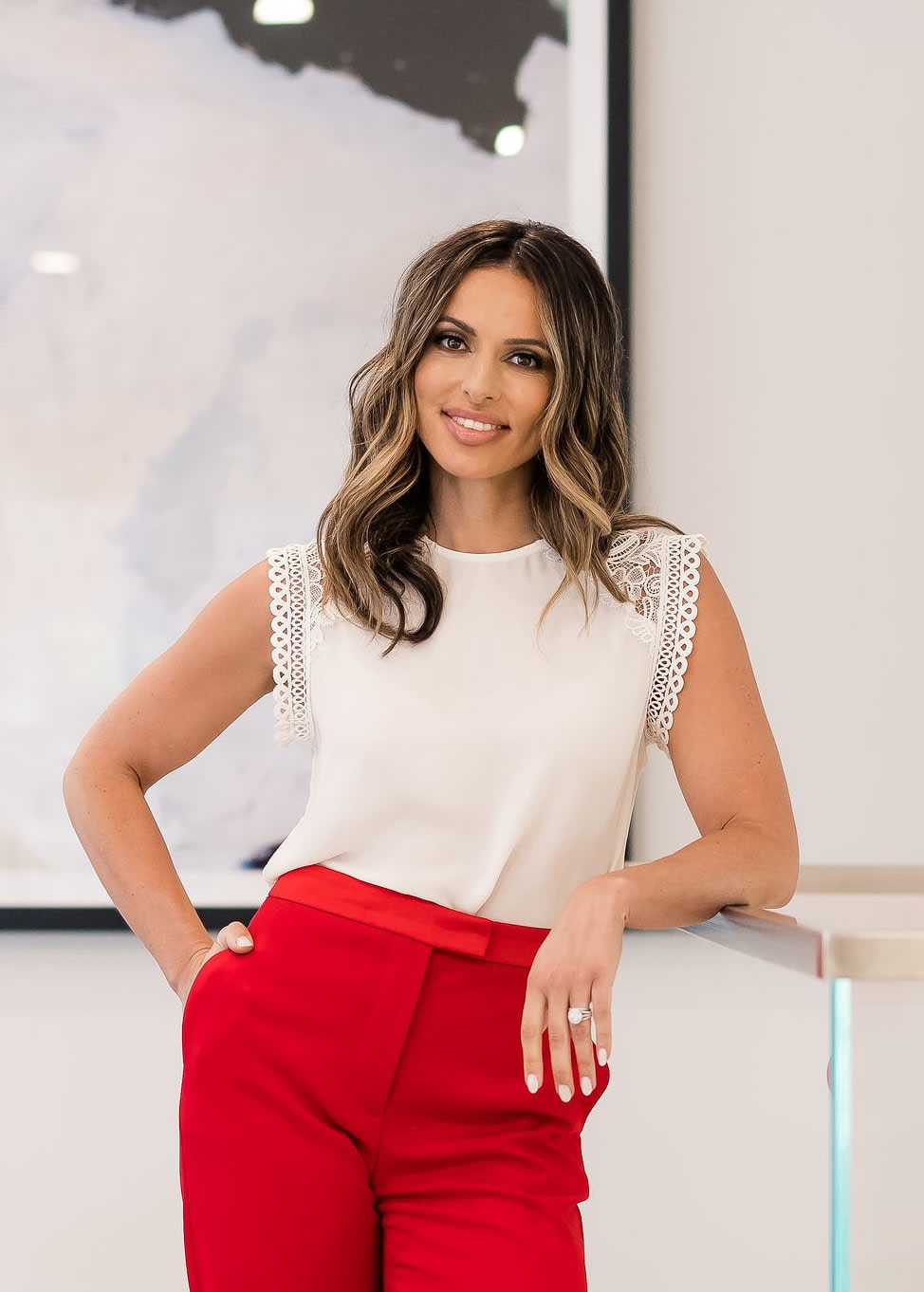 Meet Elena
Elena Licari brings a unique perspective to real estate with 14+ years of experience as a San Jose firefighter and a passion for the business that sparked when she met her husband, a Bay Area builder. Her creative strategies, vigorous negotiation skills, and 360-degree understanding of the market put her in the very top 1% of 1.4 million Realtors® by sales volume Nationwide in 2020 per The Wall Street Journal Real Trends.
As a firefighter, Elena fell in love with helping people and learned to guide others through high-stress situations. The stakes are different in real estate but the lessons still apply as she coaches people through life-changing buying and selling decisions. Elena taps into the analytical and emotional sides of real estate to put each client in a position to win.
Buying a home starts with a vision meeting. Elena takes more time at the beginning of the process which ultimately gets you to your future faster—uncover the dream and work backward to make it happen. Using time-tested techniques, she'll align with your vision and show you homes on streets in neighborhoods that live up to that dream. She's an expert at finding off-market opportunities and believes the house hunting process can and should be a fun adventure.
Elena's husband has been in the construction business for over 25 years, and together they've designed several of their own custom homes. Through this hands-on process, she has established relationships with architects, subcontractors, and builders, and become familiar with city processes. Most people walk into a home and want to talk about the possibilities. Elena can ballpark what's possible on the spot and then get you concrete answers from the right people—an advantage for timely offers.
Selling a home with her means tapping into the latest technology, custom market reports, and a team of marketing specialists to get the highest price possible. Premium collateral includes custom websites and community videos to target the right buyers. She'll get more people into the home which means competitive offers for the seller.
Elena grew up in San Mateo County and currently lives in Los Gatos. She's passionate about health, fitness and is a lifelong learner whether it's a seminar on emotional intelligence, a negotiation workshop, or her membership to the Lorna Hines Academy. She speaks Russian, rides dirt bikes, hikes, skis, wakeboards, and has a general love for the outdoors.
Community and lifestyle are part of buying and selling real estate, just as much as the house or property itself. Elena considers all these factors as she takes each client on the journey from real estate dreams to just closing.
Featured in
Silicon Valley Real Producers Magazine October 2019 - Rising Star Article "Determination & Perseverance!"

San Mateo County Real Producers Magazine June 2020 - Article "Agent Spotlight!"